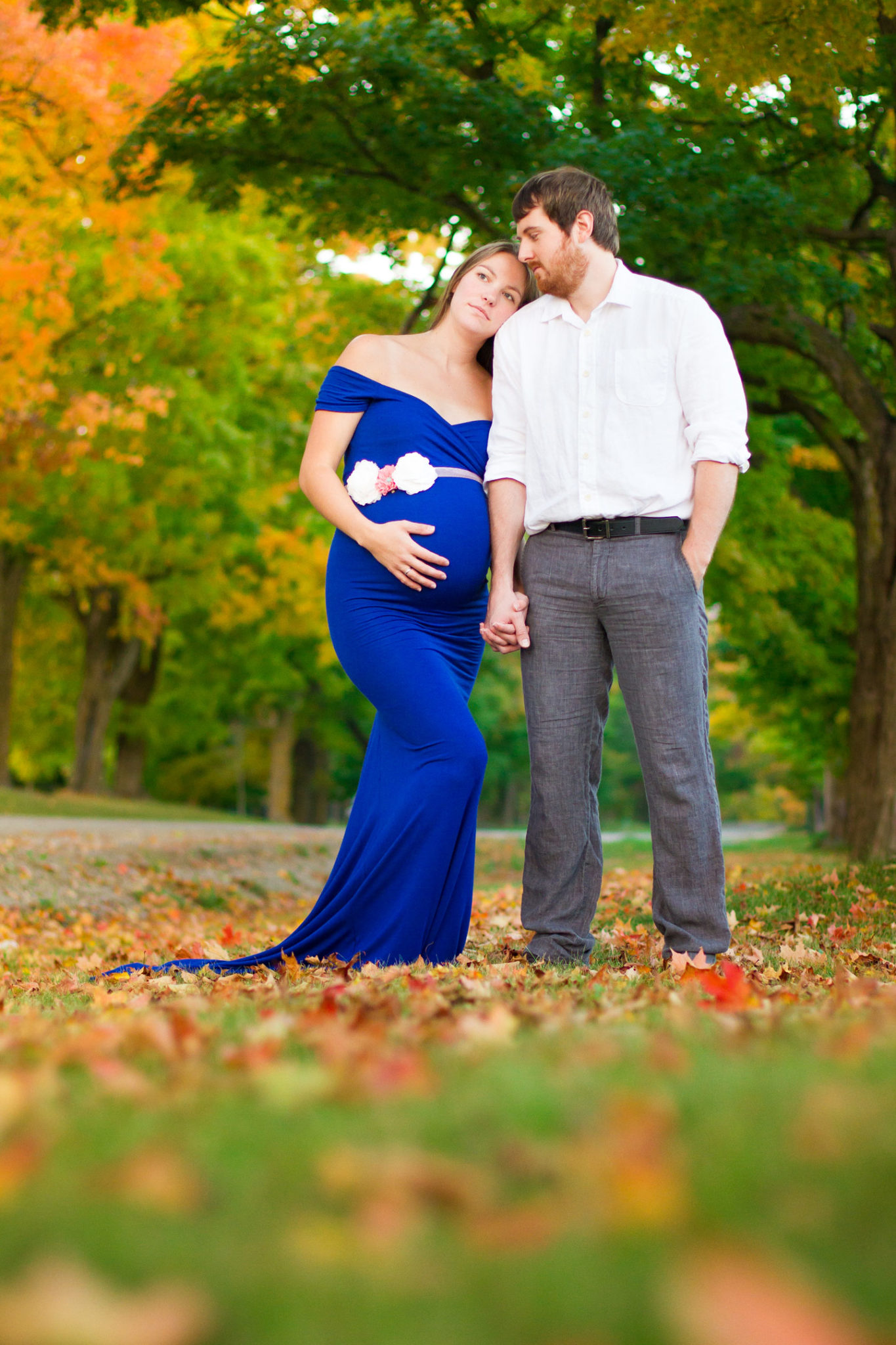 Beautiful autumn colours and warm sunlight made the pictures from this maternity photoshoot with Katie and Jason really stand out!
We worked together with the couple to really get a sense for what they wanted and then make it happen in the camera. The sun provided an excellent source for a brilliant backlight for the first half of the shoot. We used an off-camera flash modified with an umbrella to improve the quality of the light and add some depth to each image.
After the sun had disappeared behind the trees, we made use of the spectacular fall foliage to take some pictures that are brimming with vibrancy and life.