How to Photograph a Poker Game
Photography is a varied skill, with each subject presenting a different challenge for you and your camera.
Whether photographing sports, people in the street or wildlife, you will need to draw on different skills, both in terms of your use of the camera and your positioning and patience. Street photography is all about the moment, something that you don't expect but that is there and gone instantly. With wildlife, you need the patience of a saint, and yet with sports, the action never stops, and everything depends on your ability to keep up with the game.
One sport that brings in elements of the other skills is poker. It is a sport: it has a major tournament (the World Series of Poker) and brings together aspects of skill and luck, much like other sports. However, the action is not fast-paced; games can be filled with tension and take many different forms.
If you are tasked with taking photographs at a poker game, then there are some basics you need to know. In terms of settings and the technical details, we assume you already know the basics of indoor photography and are looking for tips specific to getting the best shots from the game. If that is the case, these are the basics you need to grasp.
Understand the Game
Before you start, you must understand the basics of poker to know when to shoot and when not to be so eager. There are several alternative variants of the game, but all use the same poker hand rankings. That means that although you might know which hands are better, you might not fully grasp how the cards are to be dealt. If you don't, you might miss a facial expression or moment of tension because instead of playing Texas Hold'em, they're playing Omaha. By knowing the game, you will understand when those key moments occur.
Read the Table
In sports photography, knowing when something is about to happen is key to getting the right shot. If a hockey player is one-on-one with the goalkeeper, you know something will occur worth shooting. The same goes for poker. Watch the players and try to spot their tells. Are they about to place a big bet? Have they just got a disappointing starting hand? If so, then the action is right there, on their face. Poker is a game of personality and expression, and good poker photographers can catch their subjects at just the right time.
Creativity and Detail
What is good sports photography? Is it capturing all of the action? Maybe, but getting the rest of the experience on film (or memory card) is just as important. Pictures of fans, equipment and the accessories that go into making up an event are essential, and poker is no different. If there isn't a critical moment to shoot, maybe look for the piles of chips, the cards being dealt, or two spectators sharing a joke. Bring the whole event to life, not just those critical moments. Be creative with your shots; look for those moments unique to poker that others might not catch. It might be a sideways glance as someone assesses an opponent, which is not obvious, but it sums up the game nicely.
Have Fun
The most important aspect of this, and any photography, is to have fun. Poker is a game of high tension, big moments and excitement, and you should enjoy it whilst you're there. If you're the only photographer, you might have the freedom to move around the table snapping away, and you'll feel like a key part of the action. If you're enjoying yourself, it will show in those photographs at the end of your session.
The latest posts from the Photography Blog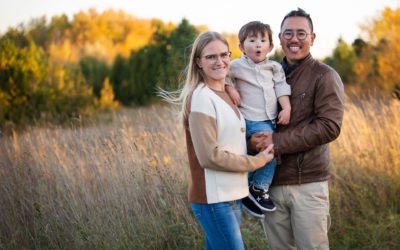 Preparing for Your Family Photography Shoot: 6 Important Things to Consider Intro Intro Work with your photographer to find a location with variety Location plays a very important role in a family photo. Yes, the centre of attention is the family, of...